How is GP access changing?
Information about accessing a GP in Brent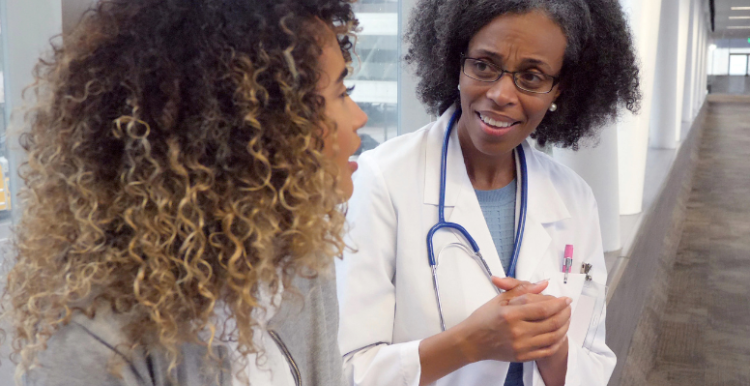 Last year, we published a report sharing the difficulties people face when trying to get a GP appointment. Since then, there has been a lot of investment into improving capacity and offering more flexibility for people seeking care – with innovative approaches such as extended access hubs offering treatment out-of-hours.
Now, NHS England have published the Delivery plan for recovering access to primary care. It outlines how they hope to tackle some of the pressures GPs and other services are currently facing.
The issues you've shared with us
Some of the issues people tell us about are:
Having to call at 8am to get an appointment, and waiting for a long time to speak to anybody

Being directed to use online consultation systems, but not being shown how they work

Waiting a long time to hear back from the GP practice after submitting a consultation, or waiting a long time for a call back

Not being able to get a face-to-face appointment, even when it feels urgent
How will the new plan change this?
The new plan has two key ambitions. Firstly, to tackle the '8am rush', so it is easier for people to contact the practice and to understand how their request will be managed. Here are some of the ways in which they plan to do this:
Improving information and NHS App functionality

Increasing self-directed care where clinically appropriate. This means making it easier for you to monitor certain long-term conditions at home, or to find support for non-clinical issues

Expanding community pharmacy services. The proposals include allowing pharmacists to supply a larger number of medications, as well as blood pressure checks and oral contraceptives.

Implementing modern general practice access. This sounds complicated, but really it just means making it easier to contact your GP, whether by phone or by internet. It will include improving telephony systems and making online contact tools simpler.
These are just some of the key proposals – we would recommend reading the report here if you would like to see further details.
Our views
Many of the improvements are directly related to the key issues that we've highlighted in our previous report, and which have been raised by other Healthwatch groups across the country.
It is very reassuring to see these issues being taken seriously, and to see the importance of patient choice and access put front and centre.
However we also agree with Healthwatch England when they say that:
"This is a challenging time for all areas of the NHS. While this plan tackles the issue of access to GPs, we are also aware that hospitals and pharmacies are also dealing with significant issues, including staffing. The funding to support pharmacies to free up GP services will also be vital.
Additionally,  some pharmacies may not be able to provide the privacy that people will need when they are seen, so there may be some challenges in implementation.
NHS England will need to consider the impact of those issues across the system before implementing the plans.
People will want to know that they can still expect the same standard of care and that they will still be able to see a GP when necessary, but that other options may enable them to be seen more quickly or at a more inconvenient time."
Healthwatch Brent is here to support you
We will continue listening to your stories about GP access and sharing them with key decision makers. We're also looking at how we can follow up on last year's report to make sure practices have followed the recommendations we made. Finally, we are working with local Primary Care teams to develop better information and advice that will help you access the right care at the right time.
If you have feedback about the proposal or about your own GP practice, please take five minutes to share your views.