Community Research Report: Experiences of Romanian People Living in Brent
Feedback from 50 residents, sharing their experiences of accessing care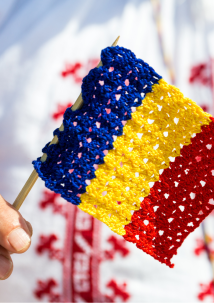 After meeting with representatives from local Romanian and Eastern European support groups, and hearing of the difficulties their clients faced when accessing care, we felt it was important to carry out a targeted engagement project. Our aim was to work directly with local community groups to better understand experiences with local health services and any barriers stopping people from accessing good care. 
In total we heard from 50 local people and made three recommendations to support better access: 
Primary and secondary care services in Brent should ensure that information about translation and interpreting services is prominently displayed, and shared pro-actively with all patients for whom English is not the primary language
Collaborative work should be carried out to explore issues of trust and lack of information/resources. Co-designed resources explaining key aspects of the UK health system should be produced and circulated widely.
Further research is needed to better understand why people are choosing to go abroad or access private healthcare, and to better understand the experiences of people whose circumstances make them more vulnerable.