Enter & View visit to Park Royal Mental Health Centre: Summary Report
In November 2022 we conducted a series of enter and view visits to the three acute mental health wards at Park Royal Centre for Mental Health.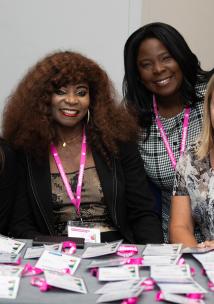 Patients receiving mental health in-patient care deserve to be treated with respect and dignity. This includes understanding their care and treatment, having their cultural needs met, having access to enriching activities and feeling safe and comfortable.
We found that many patients were not fully aware of their care plans, and have asked that patients are given a copy of these as a matter of urgency. There were also issues on certain wards with patients feeling unsafe due to the high number of male staff on duty during night shifts, and due to bullying/name-calling from other patients.
These concerns need to be addressed immediately so that patients can feel comfortable on the ward. However, many patients rated the care from staff positively, stating that they felt their concerns were listened to. It is also crucial that patients and their families know what to do if there's something they aren't happy with.
A key finding from our visits was the need for more information about how to make a complaint, as well as information about accessing Independent Mental Health Advocacy – a service that can help patients speak up for their rights. Finally, we found that patients need better access to cultural items and literature, better access to faith leaders and a broader range of activities.
All three of the wards were helpful in arranging the visits, and our teams were given the opportunity to speak to a range of staff and patients. We have received a very encouraging response from the service, including an action plan outlining how they will address our recommendations. 
View the individual enter & view reports for each ward, or download the summary report below.
Pine Ward: healthwatchbrent.co.uk/report/2023-04-18/enter-view-report-pine-ward-park-royal-centre-mental-health
Pond Ward: healthwatchbrent.co.uk/report/2023-04-18/enter-view-report-pond-ward-park-royal-centre-mental-health
Shore Ward: healthwatchbrent.co.uk/report/2023-04-18/enter-view-report-shore-ward-park-royal-centre-mental-health
Download the summary report