Brent Voices: summer edition out now!
The summer edition of our Brent Voices magazine has just landed...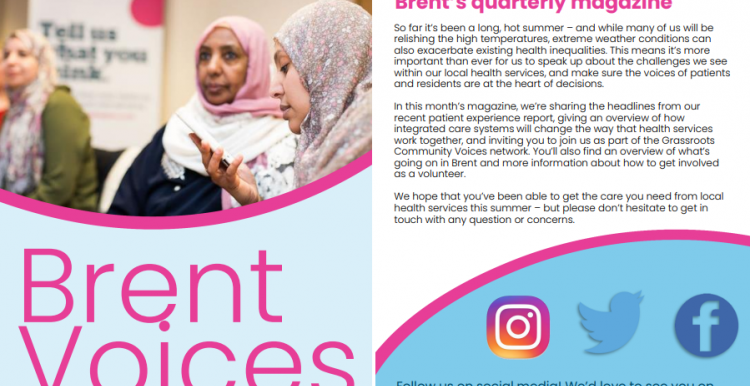 Download Brent Voices: summer edition
In this month's magazine, we're sharing the headlines from our recent patient experience report, giving an overview of how integrated care systems will change the way health services work together, and inviting you to join us as part of the Grassroots  Community Voices network. You'll also find an overview of what's happening in Brent and more information about getting involved as a volunteer.
Read all about it and let us know what you think!