Building better health equalities: new monthly lecture series
Join our monthly lectures to find out more about the key issues effecting health equalities.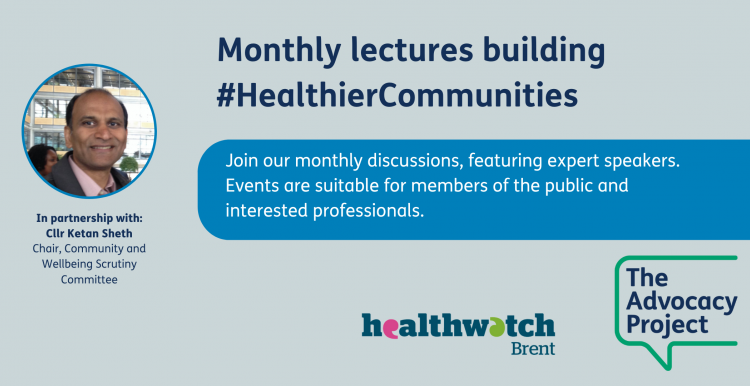 We're excited to be working with our host organisation The Advocacy Project and Councillor Ketan Sheth to run a new series of monthly lectures, all on the important topic of building better health equalities.
These discussions will be an opportunity to hear from prominent speakers and inspiring local voices, on important health and wellbeing topics. They will be chaired by Brent's passionate Cllr Ketan Sheth, Chair of the Health and Wellbeing Scrutiny Committee, and an advocate for improving health equalities within our borough and beyond.
You can see upcoming lectures on our events page.